A few years ago you would have been hard-pressed to find a single person who could tell you why a Non-Fungible Token can be worth millions of dollars, let alone tell you what it is. However, since then, the popularity of NFTs has grown tremendously, largely thanks to well-known individuals who have made headlines after buying them at astronomical prices.
To the uninitiated, if you look at the NFT itself and compare it to the ridiculous sum being offered for it you might think the world has gone crazy, and you would be forgiven. That has not stopped prospective buyers from lining up in their thousands though, and today buying an NFT is considered a worthwhile investment.
Various, well-known celebrities, have jumped on this bandwagon, and the abundance of their wealth means they have not shied away from paying very hefty price tags. Here, we will look at some famous people who have joined the NFT craze.
Paris Hilton
Sometimes referred to as the original influencer, Paris Hilton was one of the first celebrities to get involved with NFTs. Paris herself, not only buys NFTs but has been involved in their creation as well. She collaborated with the well-known designer, Blake Kathryn, to create three unique NFTs titled "Iconic Crypto Queen", "Hummingbird in My Metaverse" and "Legend of Love". In April 2021, the series went on to sell for well over 1 million dollars.
A mainstay in the celebrity universe, Paris Hilton is no stranger to the limelight, controversy, and headlines. This time though, she has tongues wagging for all the right reasons. Recently, on the Jimmy Fallon Show, she revealed that she bought the "bored ape" NFT which retails at over $21,000.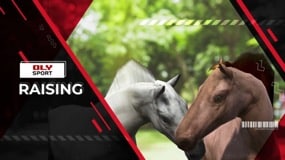 Lindsay Lohan
Well-known 2000s Hollywood child star and pop icon, Lindsay Lohan, claimed that she was in full support of NFTs because of their ability to copyright the work of various artists and enable them to benefit from it.  She then released a single entitled "Lullaby", in collaboration with DJ Manual Riva. The single was sold as an NFT for a whopping $85,000, on FanForver.
Once the darling of the silver screen, Lindsay, has seen her career decline over the years, but this is a great way to announce her comeback. Lindsay claimed on Twitter that she won a bid on Oly sport and is now the proud owner of the most valuable NFT horse in the Metaverse.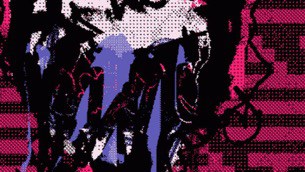 Snoop Dogg 
The rap star and controversial socialite Snoop Dogg has said that he is very eager to see what the new digital sphere has to offer. Last year, he spearheaded the creation of his first NFT collection called "A Journey with the Dogg". The collection is made up of eight pieces in total and the artist has called it a look into his life as a young "Snoop Dogg". He earned over $100,000 for that collection alone and later on said he believes that technology will change business methods for young people.
The Dogfather himself is rumored to have purchased a single NFT, valued at over 3.9 million dollars from artist XCOPY.