Are you planning to purchase your next electric car? You're in the right place. In this post, we will provide you with a list of the fastest electric cars on the market. So, you can choose the best model that suits your specific taste and needs for an electric vehicle.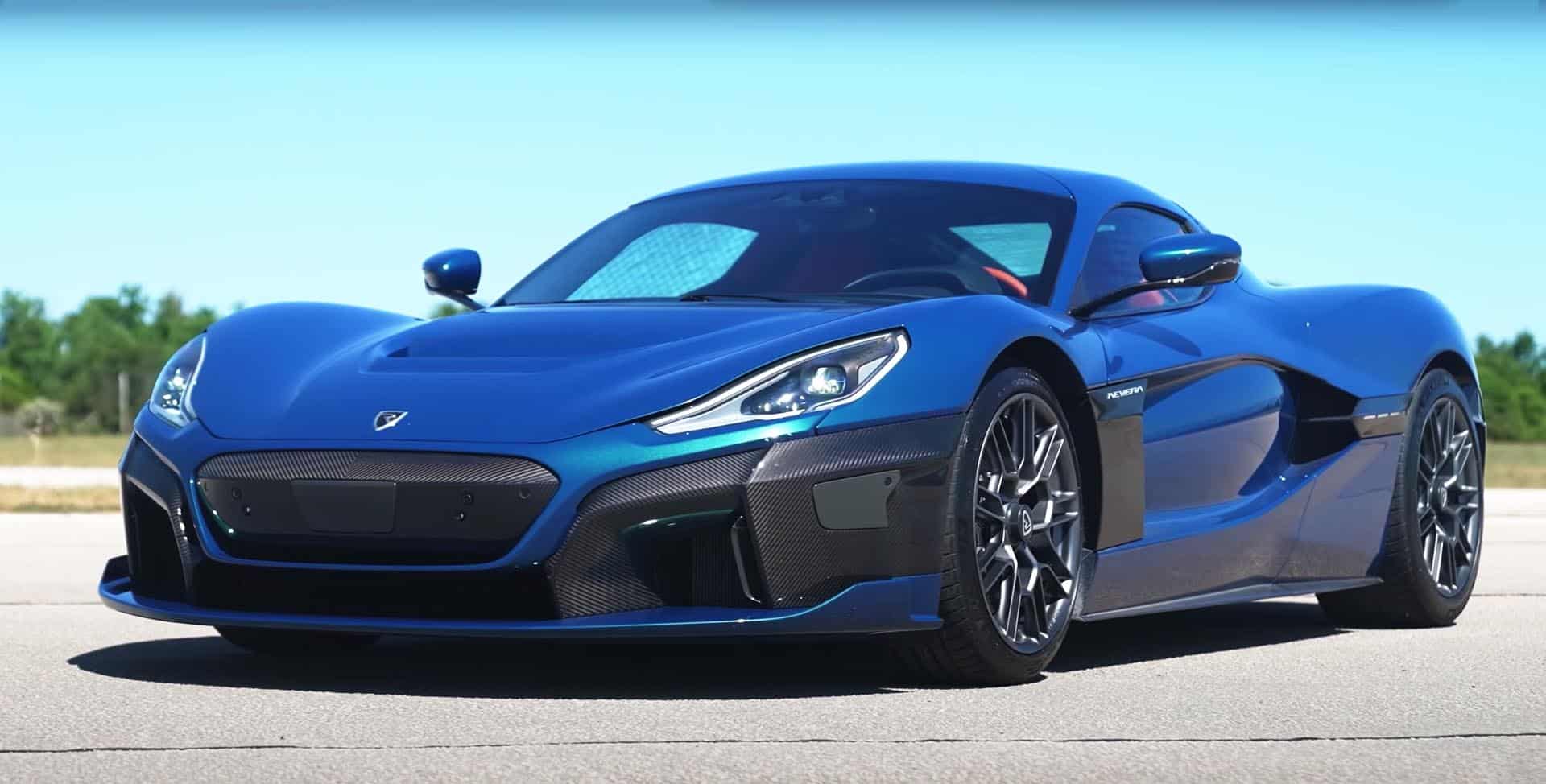 Rimac Nevera
Rimac Nevera is the world's fastest electric car, with a top speed of 258 mph. The car comes with a quad-motor setup making it an all-wheel-drive model. The car is powered by a 120-kWh battery pack that can reach 342 miles with a single charge.
The electric car is engineered, handcrafted, and designed in Croatia. With its excellent quality and function, Rimac Nevera is born to outperform. It is a powerful car and is charged by lightning. The vehicle is made with exceptional engineering and technology.
The model calculates the torque amount deployed to every wheel more than 100 times a second. It features R-AWTV or Rimac's intelligent All Wheel Torque Vectoring system. You can expect safety, stability, ultimate agility, and efficiency with this electric car.
Rimac Nevera features four wheels and four motors. The car's wheels are driven independently by a dedicated electric motor that channels torque accordingly to provide unprecedented agility and control. It has a carbon-fiber monocoque with an integrated structural battery pack, bonded carbon roof, and rear carbon sub-frame.
0-60: 1.85 seconds
Top Speed: 258 mph
Horsepower: 1914 hp
Price: $2.3 million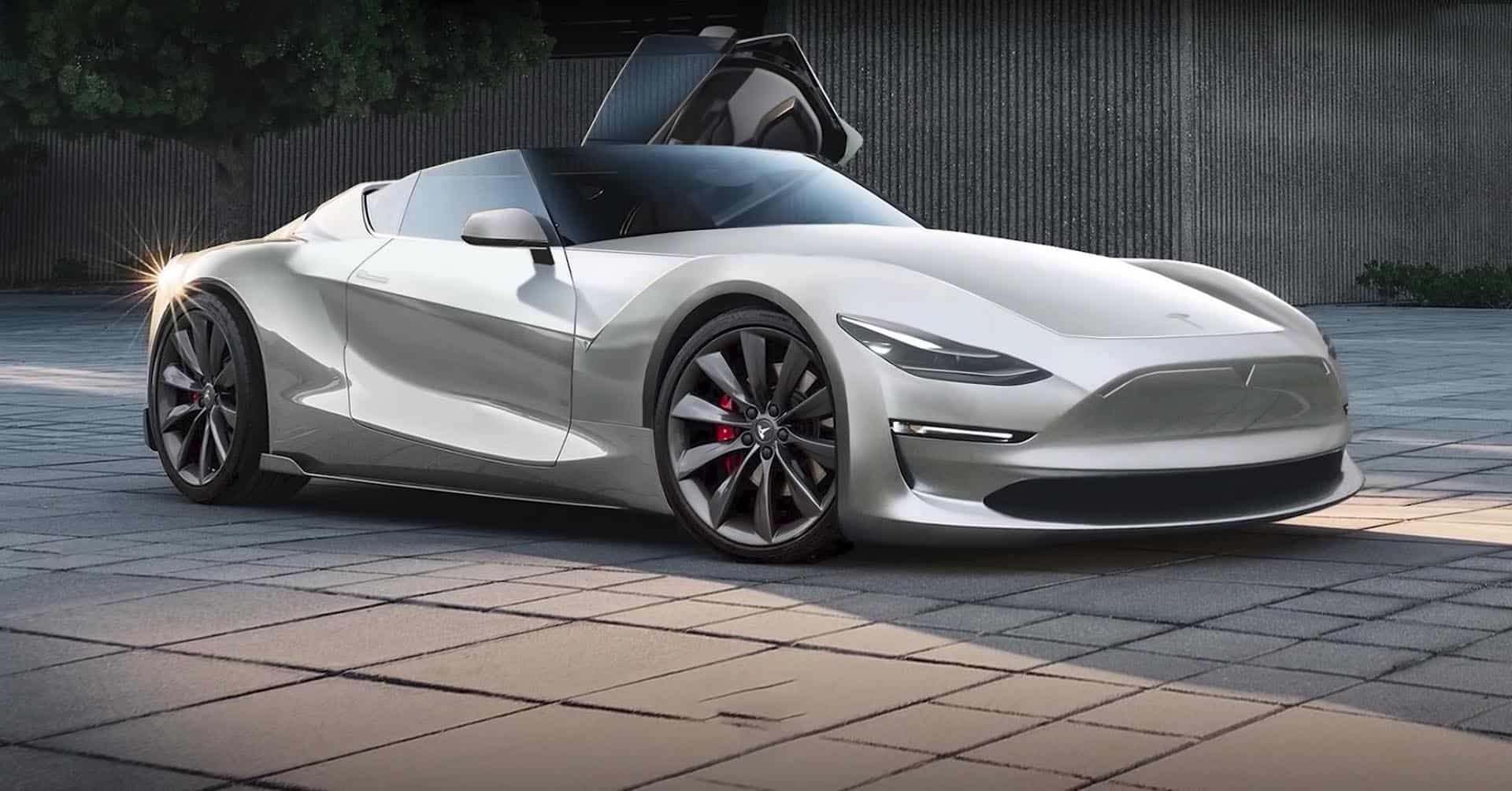 New Tesla Roadster
New Tesla Roadster is the first ever model to wear the Tesla badge. Even though the horsepower is not revealed, the auto can make 7376 pound-feet of torque at wheels. It was a four-seat sports car with a sporty, uncluttered design and a removable glass roof.
The exterior of the New Tesla Roadster is free of embellishments and smooth. The car features sharply angled headlights, low front hoot, and a sporty lower bumper. Large wheels and muscular fenders dominate the side view. It has a rising beltline which becomes a shapely rear-end with an integrated spoiler.
The glass roof panel of the car can be stored in its trunk. It comes with open-air motoring in front. The best about New Tesla Roadster is that it is available in different colors, including red, blue, grey, black, and white. Generally, the model is a modern, sporty and sophisticated sports car that features Tesla's traditional design cues.
The electric car has 3 electric motors, one in the front and 2 at the back. It is capable of Tesla's 250-kW charging speeds. With a Tesla Supercharger, around 200 miles can be added in 15 minutes.
0-60: 1.9 seconds
Top Speed: 250+ mph
Horsepower: N/A
Price: $200,000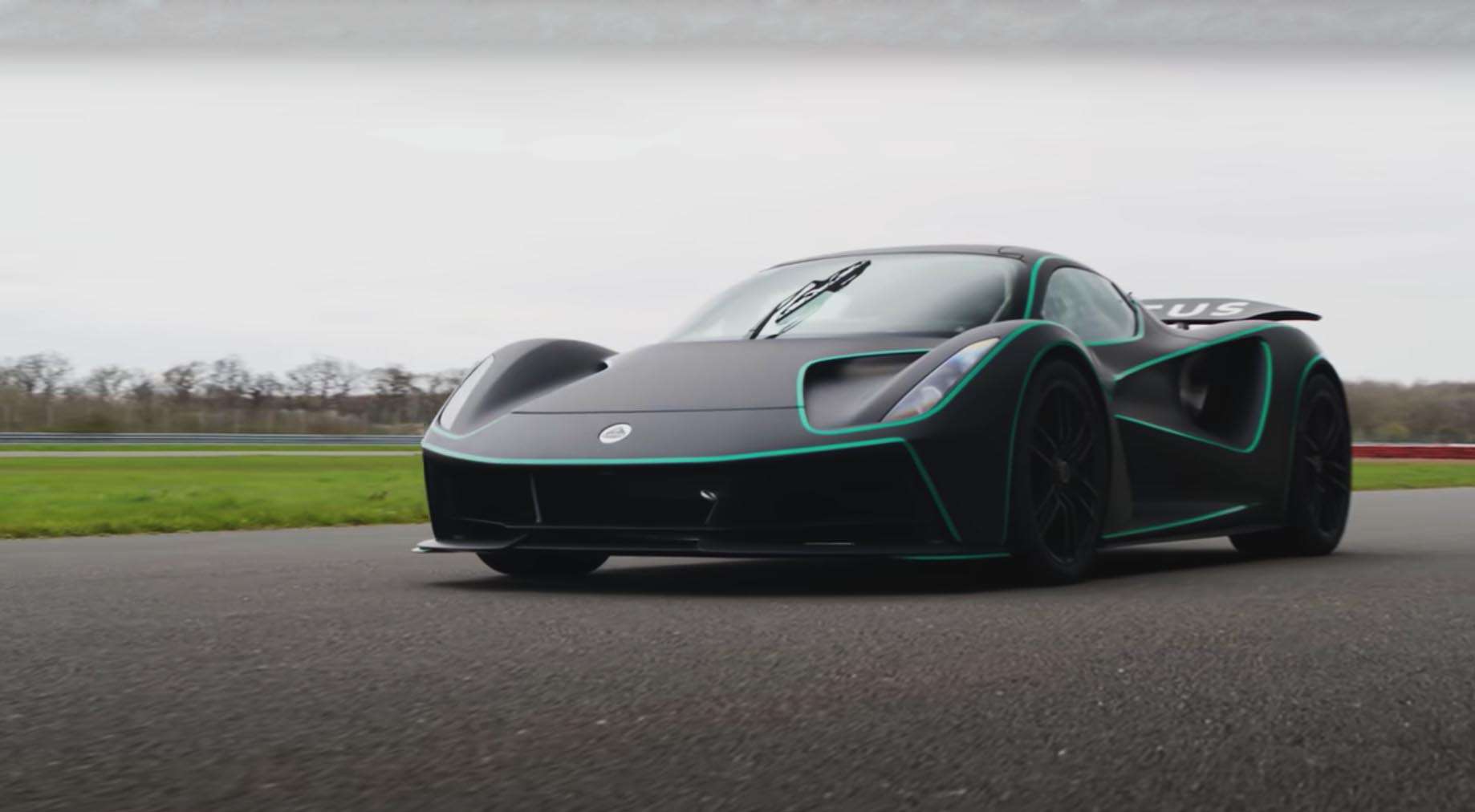 Lotus Evija
Lotus Evija is still among the fastest street-legal cars today. It has a quad-motor setup, with one electric motor on every wheel. The electric car can go beyond 200 mph if provided enough tarmac.
The model is created to push the limit of modern hypercar technology. It is fully electric and has an ultra-fast charging setup. The design of its exterior takes cues from race cars created to dominate the track. The sheet metal of Lotus Evija has elements including large rear wing and butterfly doors.
With its four electric motors, it delivers almost 2000 horsepower. The electric car features a premium infotainment system and climate control. You can choose from various paint finishes. The Lotus Evija weighs more than 3700 pounds, making it the lightest EV hypercar.
The best about Lotus Evija is you can customize its performance through 5 driving modes: City, Range, Sport, Track, and Tour. The car is powered by technology to make battery charging as fast as getting a fill-up at the gas pump. The model also has tech features like Bluetooth connectivity.
0-60: Under three seconds